Contractors & Subcontractors
---
International Construction Consultants (ICC) can provide the service to construction managers and subcontractors that will minimize cost and maximize productivity, which will ultimately increase your profits and enhance your reputation for delivering a quality product on time and within budget.
Every project presents the contractor with complex challenges, numerous shop drawings, material ordering, scheduling, milestone dates to achieve, coordination of subcontractors, manpower to name a few, but ICC can put the systems in place to ensure that these challenges are not only met but conquered.
---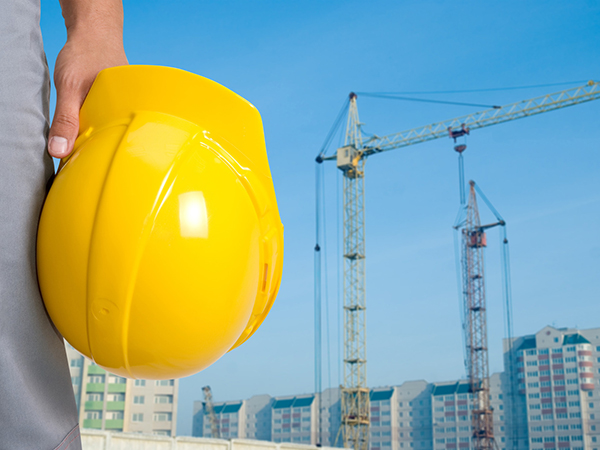 International Construction Consultants will provide the following:
Estimating
Full estimating service that takes account of the following: complexity of the project, seasonal factors, local and anticipated market conditions, labor supply and cost, operational considerations, federal and/or state wage requirements, historic information, scheduling requirements, material and equipment costs, specialized equipment or systems, productivity constraints, proposed material increases, escalation and contingency factors, and cost-data feedback to make comparisons to the rates used with the original estimate.
Project Management
ICC can provide the full project management services for the contractor or trade contractors. This can be accomplished by either supplementing and assisting the existing project team or allowing ICC to project manage the project on your behalf.
Shop Drawing Administration

Drawing submittal procedure
Transmittal procedure
Submittal logs
Approved submittal logs
CPM Scheduling

Develop CPM baseline schedule in conjunction with the client's and the subcontractors' requirements.
Develop cost and resource loaded schedules.
Monitor the progress and update the schedule throughout the project duration and maintain the as-built schedule.
Develop fragnet schedules for the subcontractors.
Develop fragnet schedules to support requests for extensions of time.
Develop 2/3/4 week look-ahead schedules as the project dictates.
Develop recovery plans as necessary to meet project milestone dates within the contract.
Incorporate change orders into the schedule to analyze the effect on the project milestones and completion date of the project.
Prepare time impact analysis.
Analyze project schedule for the ability to compress and/or accelerate the schedule.
Produce a well-conceived and updated CPM schedule that will save significant time and money, and will help to avoid and/or minimize claims on projects.
Cost/Earned Value Management

Monitor project's performance against budget, schedule and cost. ICC has a cost value reconciliation system that will enable contractors to know how much they have spent, how much they have left to spend and how much profit/loss they have made on each element of the project.
Develop work breakdown structure based on estimate.
Develop budget cost of each supplemental work schedule and monitor against actual progress.
Project actual profit within 3 months from commencement of project.
Prepare monthly accruals.
Monitor cost variances.
Monitor schedule variances.
Estimate change orders and negotiate with the client and subcontractors.
Monitor cost performance.
Change Order Management

Set up change order system for identifying changes in the original scope of work.
Analyze change, impact and monitor cost after preparing a budget estimate of cost for the client.
Prepare requests for additional costs and time.
Prepare schedules including fragnet schedules to support requests for extensions of time for individual or cumulative changes.
Negotiate change orders and extensions of time with the client.
Attempt to resolve any and all disputes at the project level.
Site Records and Documentation

Document management is important so that the correct documentation is kept throughout the project duration. ICC will work side-by-side with your project team to assist them or supplement them during construction to ensure the correct form of documentation is prepared in a timely manner. The documentation will consist of project correspondence, meeting minutes, site diaries, timely notices, schedule updates and periodic look-ahead schedules, and recovery plans. The documents generated will all be in accordance with the contract and will preserve your rights under the contract. This documentation is essential and it may never be used other than be a record of what happened on the site, but in the event of a dispute this documentation is essential and will preserve your rights and support your entitlement to a potential claim and/or defend a potential claim against you.
Claims Mitigation/Avoidance

No one wants a dispute, but in reality it happens. A dispute costs all parties money that is not budgeted and only wastes hard, earned profit. ICC has a track record of bringing together the disputing parties, explaining/analyzing the facts, showing how or who caused the dispute and forging a settlement to avoid costly litigation. ICC will review all the contract documentation both at the project site and at the head office and will meet with the project team. We will evaluate and analyze the project documentation and provide a current detailed status report, highlighting the critical issues and proposing a clear and precise plan of action to attempt to resolve the problems at the site level.
Claims Analysis and Preparation

If all attempts to settle potential disputes have failed and the only recourse is to prepare a claim, ICC has collectively over 100 years experience of claim analysis and preparation. ICC will analyze the time impact, prepare documentation to support requests for time extensions and calculate damages. ICC will also review the project documentation for a number of different types of claims but not limited to the following: the cardinal change rule, constructive acceleration, termination, loss of productivity claims, ambiguous contract language, force majeure, owner interference, measured mile, late vendor deliveries, changes in scope, contractors/interface problems, acceleration, failure to co-operate/good faith, late delivery of drawings/equipment, architect and engineers delays, delayed completion/prolongation, insurance and warranty claims, unrealistic schedule, abandonment, professional indemnity, differing/unforeseen site conditions, quantity variations, suspension, ingress and egress, subcontractor/vendor claims, finance costs and interest charges.